Conceal Flaws for a More Beautiful Smile with Porcelain Veneers
Common imperfections, such as stained, chipped, or irregularly shaped teeth, can make you feel self-conscious about your smile.
At Cosmetic Dentistry of New Mexico in Albuquerque, NM, our talented dental professionals can provide customized porcelain veneers of the highest quality to conceal a range of concerns.
So how can veneers give you a stunning smile?
Veneers Can Help You Feel More COnfident in Your Smile
High-Quality Materials
At our practice, we use the finest medical-grade dental porcelain to create stunning veneers that blend seamlessly with surrounding teeth.
Versatile Treatment
Dr. Byron Wall can use veneers to address a wide range of cosmetic flaws, including chips, cracks, misalignment, gaps, and stubborn discoloration.
Strength and Durability
Despite being very thin, veneers are remarkably strong. With proper care, your veneers could last for up to 25 years without damage.
Take a closer look at how veneers are placed...
We Can Target a Range of Cosmetic Imperfections Using Porcelain Veneers

Chips
If you have chipped a tooth, Dr. Wall in Albuquerque can place a veneer to conceal the missing section.

Cracks
For cracks that do not affect the health of a tooth, veneers can provide improved aesthetics.

Discoloration
Some stains do not respond to teeth whitening, but they can be concealed with veneers.
Misshapen Teeth
If your teeth are misshapen or disproportionate, we can use veneers to change their size and shape.
Misalignment
Porcelain veneers can effectively hide minor misalignment and make your smile look straight and healthy.
Minor Gaps
For small gaps between teeth, Dr. Wall can place custom veneers to give your smile improved symmetry.
The Optimal Choice for Patients Who Need a New Smile—Fast
Dental veneers are one of the only cosmetic treatments that can dramatically transform your smile in a short amount of time–just two appointments–at our Albuquerque practice. This feature makes dental veneers a great option for patients who have an upcoming wedding, graduation, or birthday. Because these porcelain restorations deliver predictably beautiful results, dentists often recommend this treatment to patients who need a complete makeover in a short amount of time.
Not sure you qualify for veneers?
We Recommend Veneers to Patients Who:
Wish to Address Specific Cosmetic Flaws
Veneers are excellent for addressing isolated concerns.
Are Committed to Oral Hygiene
Porcelain veneers need a healthy foundation. Brushing, flossing, and regular checkups are essential.
Have Excellent Oral Health
Tooth decay or gum disease must be completely resolved before receiving veneers.
Let's take a look at how veneers work...
How do we ensure the best possible treatment outcomes?
We Offer the Latest Tools and Technology to Enhance Your Experience
Cosmetic Dentistry of New Mexico in Albuquerque is equipped with the latest in-office tools, including:
Dental Lasers
Air Abrasion Instruments
Digital X-Rays
These tools help us make treatment safer and more comfortable for every patient who comes to our practice.
What about dental bonding?
Dental Veneers vs. Dental Bonding
Our Albuquerque, NM, dentist also offers dental bonding.
Rather than using porcelain, Dr. Wall uses composite resin to perform bonding. During the procedure, several layers of tooth-colored composite resin are bonded onto the teeth, concealing chips, cracks, and minor gaps.
Although dental bonding is a popular alternative to dental veneers, the results may not be as natural-looking.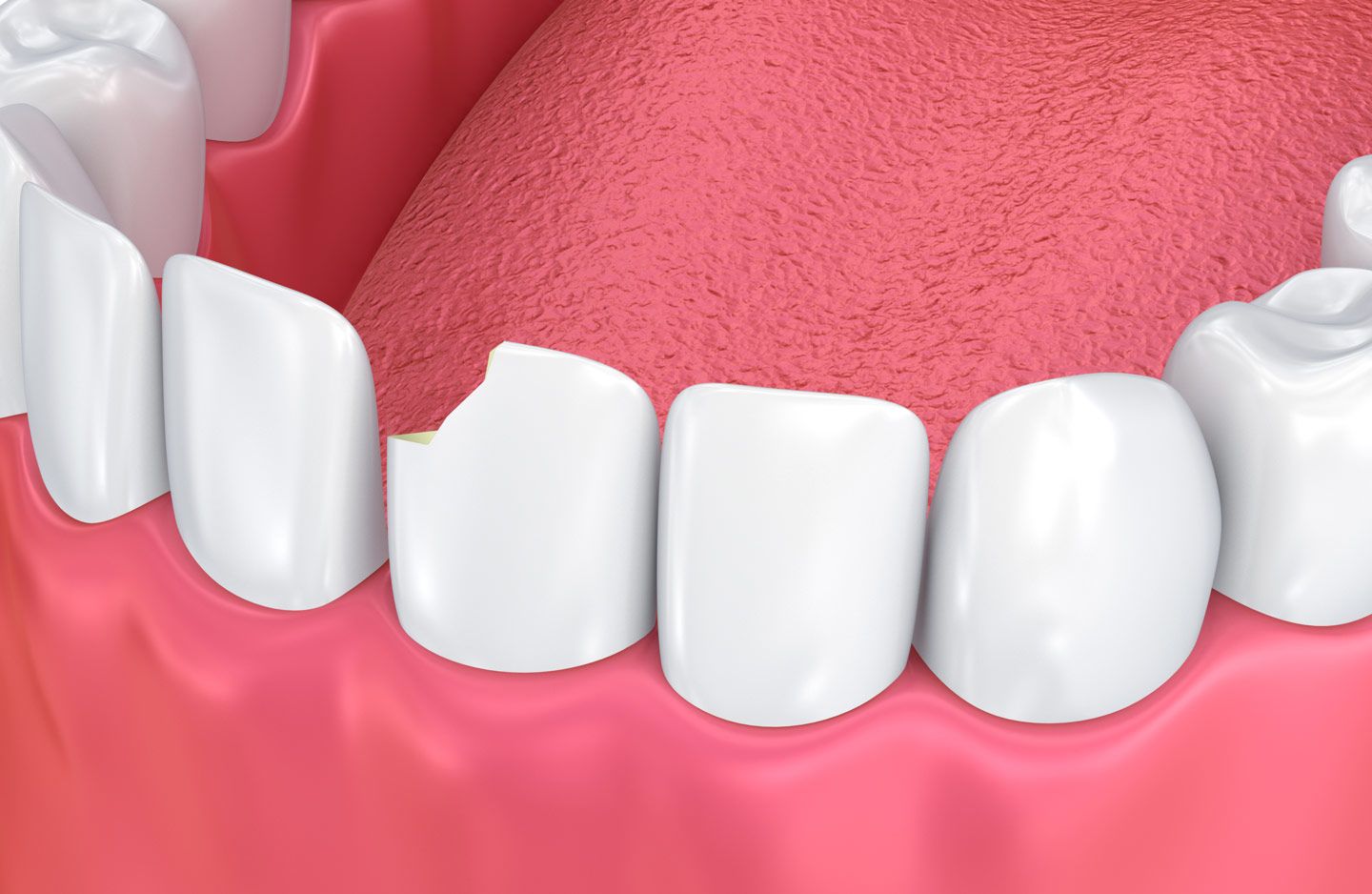 Additionally, bonding usually has to be touched up more often, meaning more frequent visits to our Albuquerque, NM, office.
If you want the most lifelike and long-lasting results, dental veneers remain the very bestchoice.
Wondering what to expect when receiving dental veneers?
Offering Flawless Veneers for a Dazzling Smile
A Simple Process Completed In Two Appointments
Consultation
Dr. Wall will discuss your goals and treatment options. He will answer any questions you may have, detail potential risks, and go over your medical history.
Production
We will prepare your teeth by removing a small amount of enamel and take impressions to send to a lab. Temporary veneers will be placed during this visit.
Placement
Once any necessary adjustments are made, Dr. Wall will bond the veneers to the front surface of your teeth using a special dental cement.
How can you keep your veneers looking and feeling great?
CARING FOR YOUR VENEERS
With proper care, your porcelain veneers can last anywhere from seven to 15 years. While they do not require any specific care, it is important to maintain a consistent oral hygiene routine and take care not to damage your veneers. You should brush twice a day using a non-abrasive toothbrush with fluoride, floss daily, and continue attending twice-yearly exams.
Although porcelain is more stain-resistant than enamel, you may want to limit coffee and other foods that can stain your teeth, such as:
Tea
Red wine
Berries
Tomato soup
Do not bite or chew on hard objects, such as pens. You should avoid using your teeth to open packages and certain very hard foods can also damage your veneers.
Even if you are attentive in your care, though, veneers are not meant to last forever. You will likely need to replace them at some point.
What will the results look like?
The Results Can Be Life-Changing
Many patients are worried that their smiles won't look natural but porcelain veneers are crafted with your specific smile in mind. The wafer-thin shells are securely bonded in place to completely conceal any imperfections. The durable material mimics the light-reflecting properties of natural tooth enamel, giving the appearance of a flawless, natural tooth, and overall, a gorgeous smile.
Feeling more confident in your smile can help you feel more confident in other areas of your life too, including your career. Because porcelain veneers have virtually no recovery time, they are a great option for patients who want dazzling results before an important event such as a wedding or graduation.
Still not sure veneers are the right option for you?
Porcelain veneers are the foundation of the most transformative smile makeovers. - Dr. Wall
How much do dental veneers cost?
The Price Varies from Patient to Patient
The cost of porcelain veneers can vary widely depending on several factors. Every smile is unique, meaning the final price of treatment will vary based on each patient's needs and cosmetic goals.
As a general rule of thumb, though, improving the appearance of a single tooth is usually more affordable than enhancing your entire smile. You can also combine veneers with other procedures, such as whitening, to achieve more dramatic results. However, adding other treatments will raise your final bill.
During your initial consultation at our Albuquerque, NM, office, Dr. Wall will perform an evaluation of your oral health, identify concerns, and discuss all of the factors that may influence the final cost of your treatment. We are completely upfront about pricing and will work with your budget.
Factors That Affect the Final Cost

Types of Materials Used
Some types of porcelain are more expensive than others, but produce more natural-looking outcomes.

Number of Teeth Being Treated
While treating one tooth is very affordable, covering cosmetic concerns across multiple teeth is more expensive.

Preparatory Treatments Needed
In some cases, our dentist needs to perform additional treatments to prepare your smile for dental veneers.

Lab Fees
We work with renowned dental labs who offer fair pricing, but this is an important contributor towards the final cost of your cosmetic care to keep in mind.

Dentist's Experience
As one of the most respected cosmetic dentists in Albuquerque, NM, Dr. Wall's services may be more expensive than some but the results will be worth it.
More Information About Veneers
Porcelain veneers can meet a variety of different cosmetic needs. If you fall into any of the following categories, you may wish to consider porcelain veneers as a solution:
You want to see quick results
You prefer to undergo a non-invasive, essentially painless process
You want a long-lasting solution to dental flaws
Many patients notice increased happiness and self-confidence after receiving veneers. Feeling secure in your smile can make you more likely to use it, which can improve your overall quality of life.
Determining Your Candidacy
A wide range of patients can enhance their smile with porcelain veneers. However, oral health conditions, such as gum disease, tooth decay, and infection, can limit your ability to receive veneers. However, Dr. Wall and our team provide a variety of treatment options to address periodontal problems and improve your chances of success.
It is important to keep in mind that treatment with veneers is permanent, so be sure to thoroughly discuss all of your options with Dr. Wall during your consultation. If you clench or grind your teeth or are not ready to receive an irreversible treatment, we can offer alternative cosmetic treatments, such as teeth whitening or dental bonding.
Improving the appearance of a single tooth is usually more affordable than enhancing your entire smile.